Giveaways
Pick. Choose. Enter them all.
We have our winners!!!
Historical Fiction: Nicole Lambert
Romance: Cheryl Viner
Horror: Deborah Burnside
Science Fiction: Laura kester duerrwaechter
Thriller: katie l.cook
Memoir: Cheri Madison
Fantasy: Bernie Cinkoske
Fantasy: Jeanette Nel
Fantasy: Angelina Bao
Non-Fiction: Joan Lucress
YA: Christina Finn
More information about the giveaways are located at the bottom of this page.
You must be a Brain to Books member to participate in our giveaways. By providing your email address in our giveaway, you agree to becoming a Brain to Books member and having your email address added to the Brain to Books mailing list: The Book Cave. Read more abut Membership.

Authors who have submitted a book for the giveaway may not enter the giveaway and will be removed from the giveaway prior to selecting a winner.
Rules for entering…

You may enter all giveaways once. You may not enter a single giveaway more than once. One entry per person per giveaway.

Duplicate entries entered under a single drawing will be disqualified.
Spam entries are strictly prohibited and

will be

disqualified

from the drawing.
Invalid Email addresses will be disqualified from the drawing. You must respond to the email we send you after we announce the winner and you MUST respond to collect your winnings. Failure to respond by 11 April 2017 will force us to select a new winner and you forfeit your winnings.
See something you like? These titles and more are available in our Book Expo on  7, 8, & 9 April 2017. Save the Date and we'll email you when CyCon opens!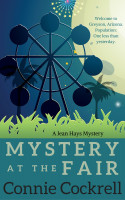 Non-Fiction Giveaway

WE HAVE OUR WINNERS!!!
ABOUT THE GIVEAWAYS
How the Giveaway Works…
Brain to Books hosts the Giveaway. Authors are responsible for getting their submission(s) to the winners no later than 10 June 2017. Authors select which format to award winners after the winners are announced (this is because many formats depend on winner's country of origin and shipping expense). 
The giveaways are global. Winners are selected on 9 April 2017. We will email authors the winner's contact information on 10 April 2017. All other entries are deleted. All books must be received by the winners no later than 10 June 2017.
Our authors are global and many are not sure which format they can offer a winner until they see what country they are shipping to. For this reason, many of our giveaways are a random pot of gold, so to speak. You may be awarded book formats that are not eligible in your country. You may win eBook formats that do not match your eReaders.
Any given title may be awarded via Smashword, ePub, MOBI, PDF, paperback, and/or audio book. Authors will be provided with the winner's email address. If you win, Angela B. Chrysler will email you requesting your physical address so authors can mail out the winnings.
Save
Save
Save
Save